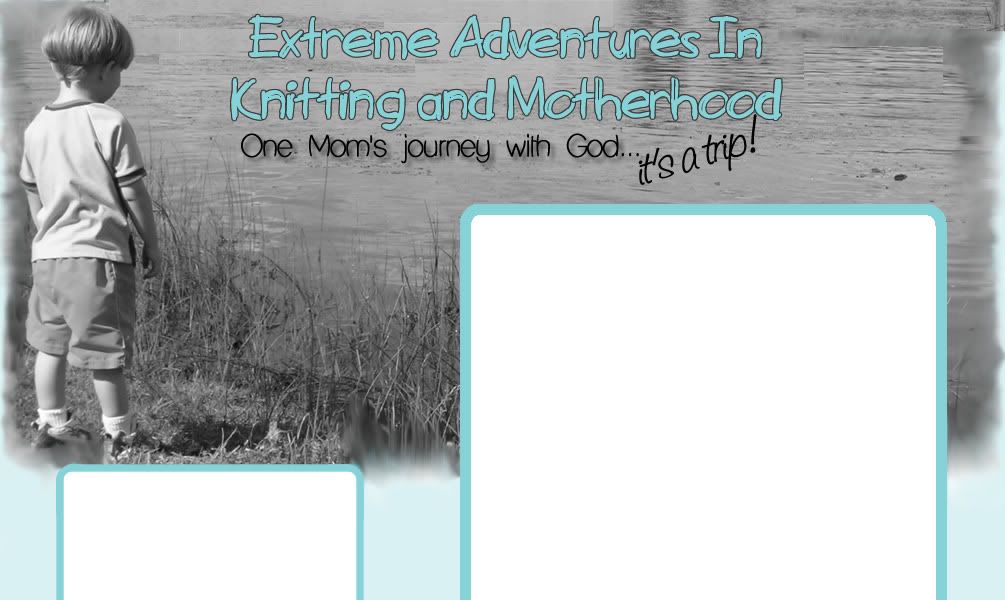 I am here. I'll be back. I promise;)
Today's post-----
Interesting things about Mothering Sons.....
The Long and Winding Road..... (gotta love the Beatles)
Multi-Taskin Momma's Stovetop Drama
Mommy, you taste salty. Well, I hope SO!
"Help Meet" It's not something you barbecue
Knitting and where to find my posts today;)
Missional Mom update... and CWO Team blog post;)
Stuck? Unstuck. Traumatic, but OK.
Tagged....... hmmmm fiction? thinking hard....
I'm BAAACK.............
Hold my Hands, Daddy
Happy Saturday!
Nearsighted/ Farsighted Grace
Males must click away- this is a girlfriend post- you've been warned.